Gabrielle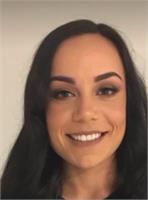 Gabrielle instructs the following:
Our reformer pilates class is tailored to all ages and fitness levels. It is perfect for those just beginning, for our Mum's to be, those recovering from an injury or if you are wanting to try a challenging pilates class. We can modify the moves to suit your abilities and goals!




Whether your stiffness is from exercising at a high intensity or from lack of movement our stretch and flex classes are perfect for you. This class leaves you feeling taller and has been designed to relax and rebalance your muscles and increase your range of movement. This class is perfect for all ages and levels.